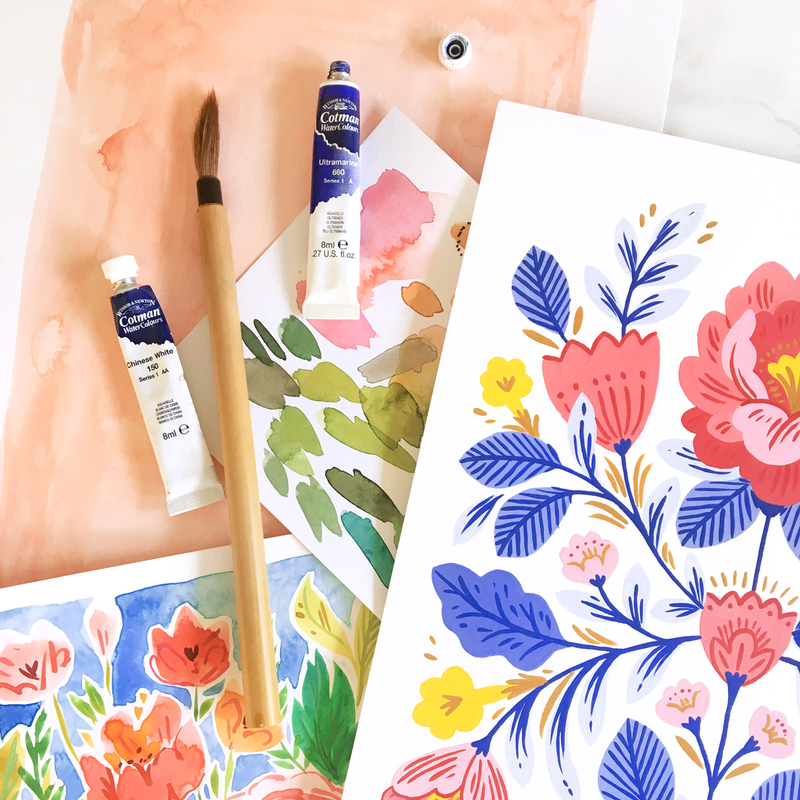 Work With Me: Licensing Portfolio
Here at Paper Raven Co., we've had the privilege and pleasure of working with some wonderful brands; such as Target, Macy's, Publix, International Greetings, Minted and more. Our licensed work ranges from greeting cards, to fabric, to home decor, and covers all seasons and occasions. I'd love to work with you!
Paper Raven Co. is a Green Company
One of the central focuses of Paper Raven Co. is reducing our carbon footprint, caring for the Earth and creating eco-friendly products that you can love and trust.
All of our products are proudly printed in the USA, and our Greeting Cards are printed exclusively on 100% Recycled Paper. In 2018, we started working with our reforestation partner, One Tree Planted, to plant 1 tree for every sale made with Paper Raven Co. We give on a monthly basis, with no expiration date.
Our goal for 2022 is to move all packaging to paper materials or recycled plastic.
Sign up for our newsletter: